Choosing the right layout for your website is essential, especially if you are not a web expert. The right theme can save you a lot of time and money (and unnecessary fixes in the future). If you're just starting to think about your WordPress website – then I strongly recommend you think carefully about choosing your theme. This article highlights the key considerations and factors when making this decision…
I often discuss the differences between WordPress.org and WordPress.com as a content system manager. One of the main advantages to using WordPress.org is that you have thousands of customisable layouts that can be implemented on your website. These layouts are known as themes or templates.
My theme 'consideration checklist':
Your brand feel: The majority of themes allow you to easily customise colours and typography – however, there is a huge range of styles, for example, some may have more of a corporate style whilst others are more playful. Think carefully about what suits your brand and your audience.
The structure of the website: It's essential to consider the type of content you want to showcase on your website. What do you want to include on your homepage and your internal pages? For example, if your website is a magazine or a blog it is very likely that you will want to display your latest articles here. If your website is set up to showcase your business services – then your homepage might have a simple description of your business and your services.
Features: What kind of functionalities would you like to have on your website? One of the most common functionalities is having the option for payments. The most popular plugin for this is 'Woocommerce'. Luckily the majority of the themes are ready to be integrated with this plugin. If you need to create a shopping cart or a checkout page – then this will perfectly match with your website layout.
The page builder: A Front End page builder will make your life a lot easier! Front End builders allow you to drag and drop elements of your page and see how your changes look as you are working. The most popular ones are 'Divi' and 'Elementor'.
Where do I find the right theme?
There are both free and premium (paid) themes. You can find some good free themes here.
'Themeforest' is a website market with commercialised themes built by different developers. You can search by industry or type of website. The themes prices are very affordable, ranging from $49-$69.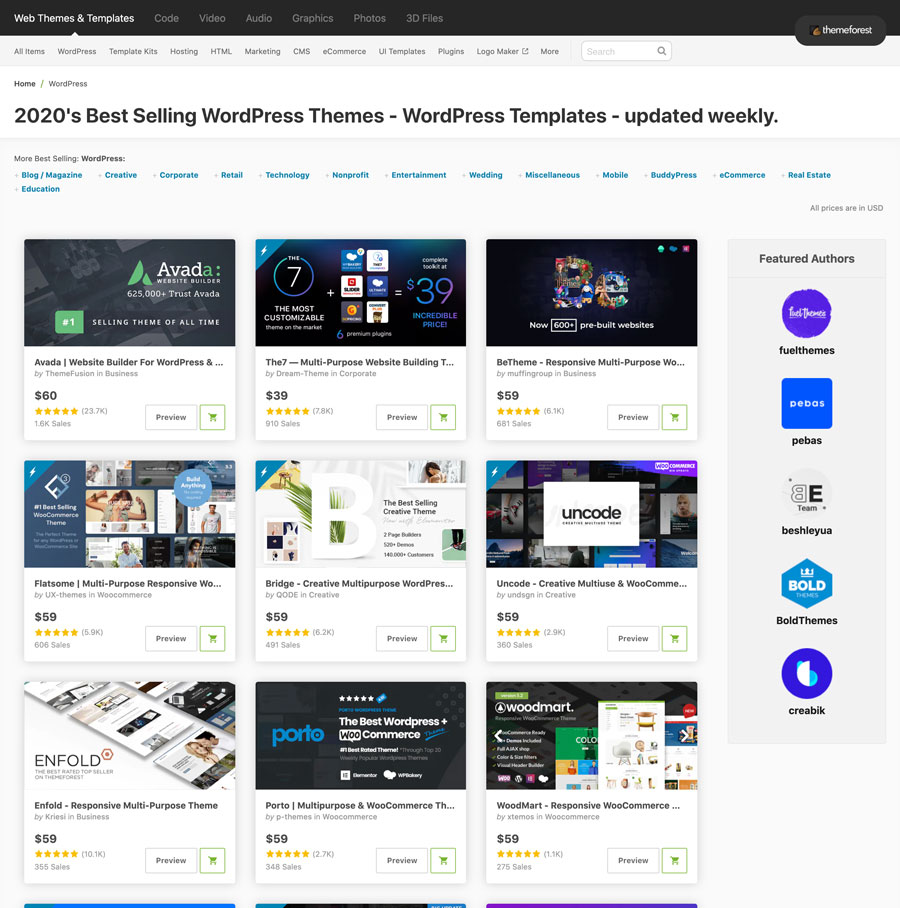 'Elegant themes' is the exclusive website for 'Divi builder', a premium front end page builder. You can buy a package that includes Divi builder + all the layouts for this builder. One year license is only $89.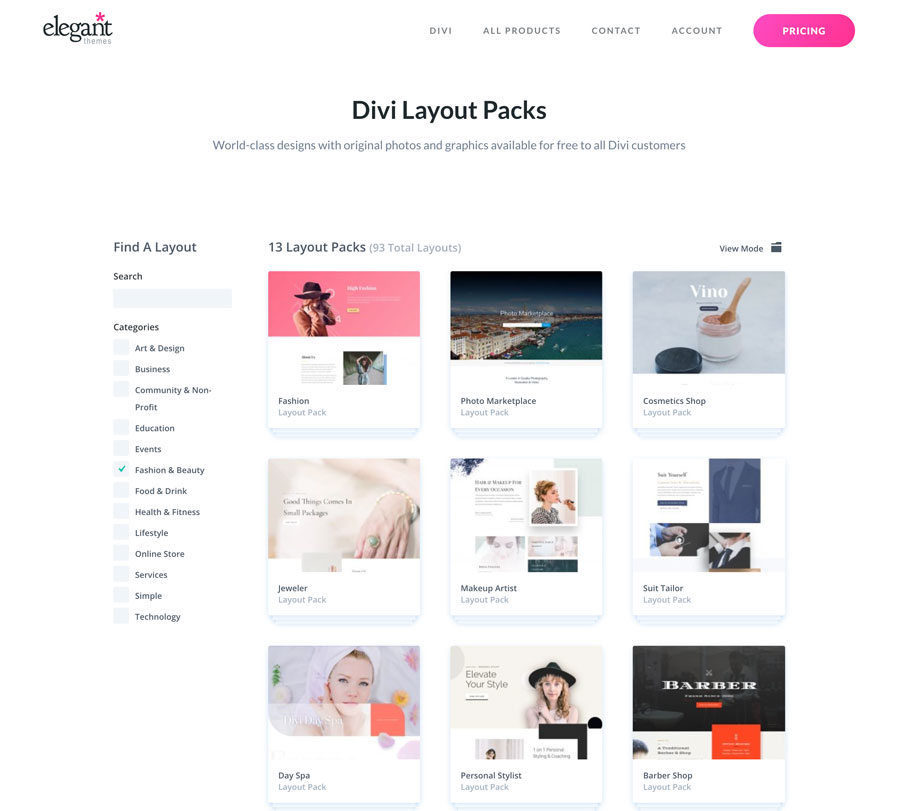 Other important factors to consider:
Remember to use the Support team!
If you are planning to install the theme yourself one of the advantages of using a premium theme is that they offer support. When something doesn't look as expected or you don't know how to set up something – their support team should fix all these issues. 'Themeforest' offers 6 or 12 months support. 'Divi' offers 1 year support and their premium plan offers lifetime support. 'Divi' also has a feature when you can give a Divi team member access to your control panel so that they can fix the issue directly.
Check out the reviews
I highly recommend before buying a theme that you read the reviews. This helps you understand how credible a theme is and if it's being used successfully by similar businesses.
Pay attention to when the theme was last updated
This is essential – especially if you are buying a theme!
I'd recommend that you only buy themes that have been updated in the past 4 months or less. WordPress updates very fast and in order to keep your website running properly it is important to have a theme that is compatible with the last version of WordPress.
I would also recommend choosing a theme that has been created in the last year.
Don't use WordPress themes directly from the control panel. These themes don't include demo content and this means pages are very difficult to set up.
There you go! A quick round-up of my top tips and recommendations for choosing the right theme for you. I would suggest that this is an area you take your time with – as it's important to get this right from the outset. If you need further guidance about setting up your website generally then why not book a 90 mins coaching session with me? We can create an agenda based on your needs and queries. Simply sign up here.