Many people have been asking about SEO and how they can improve it in their websites. SEO means search engine optimisation and is mainly about Google search rank. There some people who are expert on that, and when there are many websites offering the same services or products they research how they can make your products/services description very accurate to your audience. But if you are not hiring and expert there is still a lot of things you can do yourself to improve your Google rank in your website.
Connect your web with Google Analytics:
First you have to let Google knows that your website exists. In this article you can find a guide step by step how to do it.
SSL certificate:
Check if your website has a lock in the left side of the browser, otherwise it would "Not Secure". Many hosting's companies include them in their web's packages, but you need to activate it, if not you can get one for free.
Optimise your content and create blog post
Google loves fresh content, so blogs post are the best option and also if your content is relevant your users will frequently visit your website.
Use page Titles and descriptions. The title must accurately describes what is the page about and be attractive. If you are using WordPress I recommend you Yoast SEO plugin, you just can implement the free version (Fig. 1).
Use Headline's tag: H1 for the main title and H2 for headings inside your post (Fig. 2).
Link your content to other post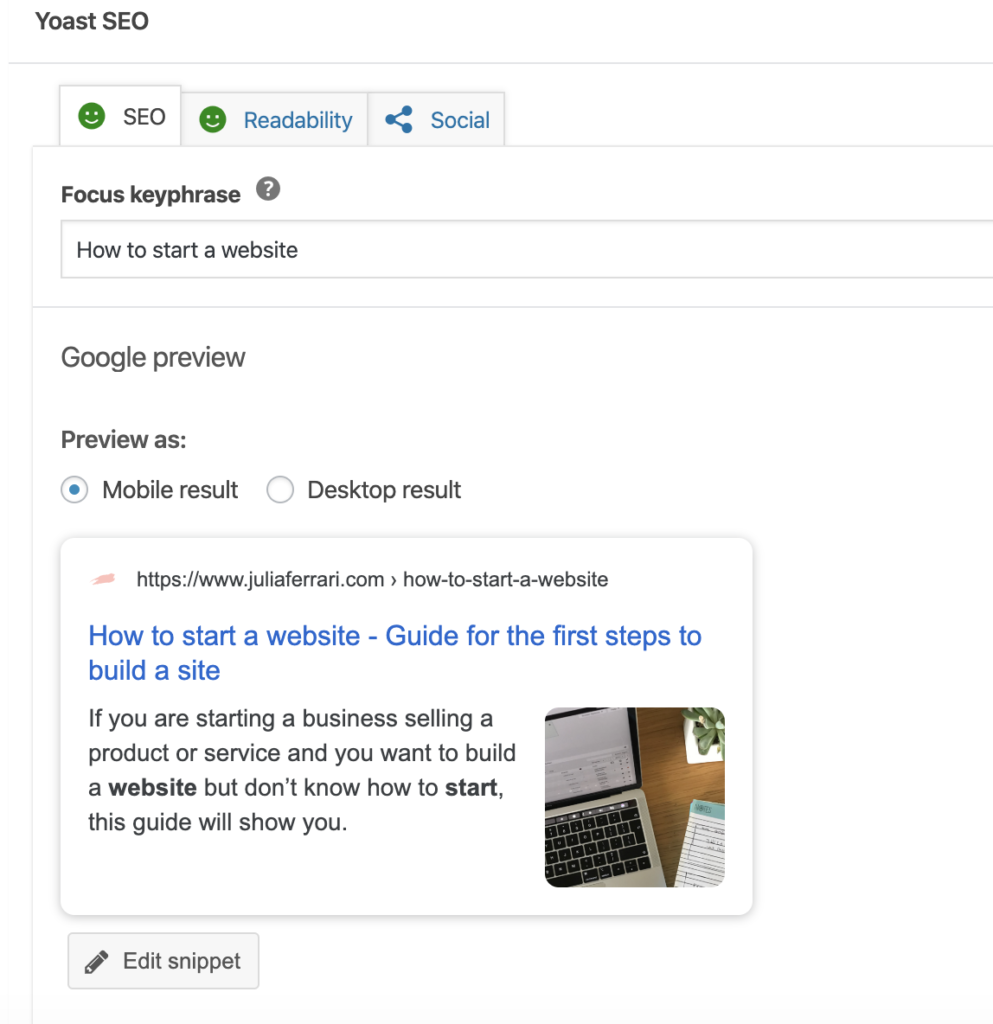 Optimise your images
Use alt-text for your images
Optimise image size, don't use images with huge res, that will affect the loading speed of your page
Name your images with meaningful names and use dashes to separate words for ex. julia-ferrari-headshot.jpg
Other Bits
Use metatags this will give Google and idea what it's your page about
Make your URL friendly and easy to understand, use hyphens to separate words. For example, juliaferrari.com/blog/seo-tips